COVID-19 Questionnaire Solution
Solution Overview
The COVID-19 Questionnaire solution gives companies maximum flexibility for how to handle the screening of their employee community.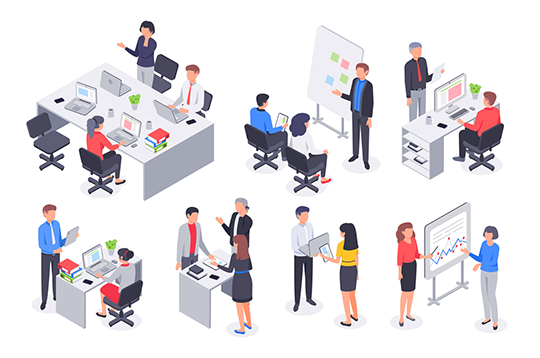 The COVID-19 application can automate the send process through email and there is also a texting option. Regardless of the send channel all solutions are mobile friendly.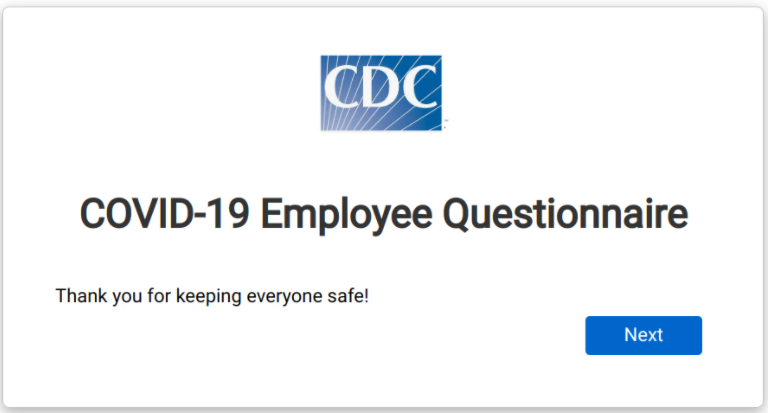 Exception Reporting
If a questionnaire answer does not meet a threshold for safety, an additional follow-up action is automatically triggered and the relevant company employees get notified.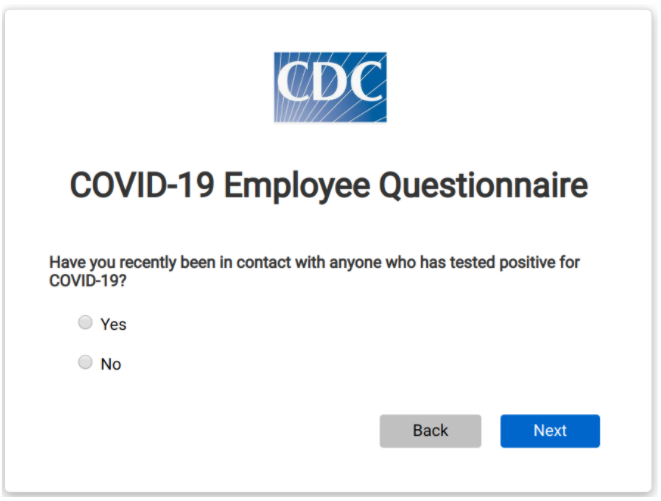 The solution is fast to implement and it can easily demarcate the three employee location profiles:
For more information and to request an overview brochure please submit the form below